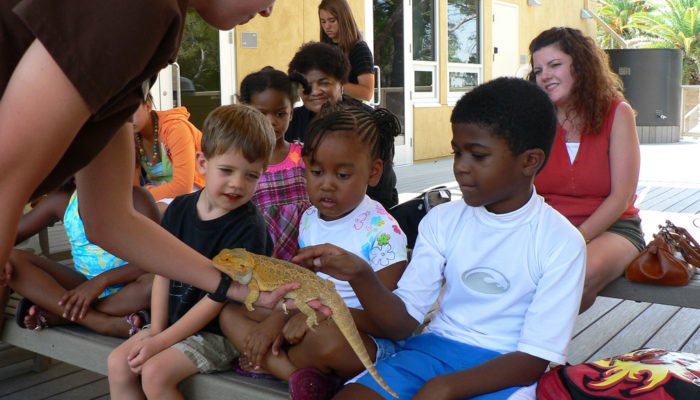 USARK draws attention to new "Traveling Animal Act" – The Voyager
On January 19, the United States Reptile Keepers Association (USARK) released a newsletter detailing its continued opposition to Bill 5999. Exotic Animals and Public Safety Act of 2021," is "to amend the Animal Welfare Act to restrict the use of exotic and wild animals in traveling shows" (HR5999).
The bill was introduced by Sen. Robert Menendez (D-Arizona) on November 11, 2021, and then was referred to the House Agriculture Committee on November 17. The bill has made no further progress since that date.
USARK says the bill will harm the majority of educational outreach programs run by animal custodians and make it a federal crime to bring certain animals to schools, festivals, conventions and similar occasions. Educational animal awareness programs are used to inform and educate the public, usually schools, in an engaging way between people and animals.
USARK also claims that the bill is intentionally drafted for broad interpretation.
"'The Traveling Animal Act'" covers any transportation of animals for a 'performance,'" USARK said in its newsletter. "Performance is defined to cover any exhibit or display where animals are used for 'entertainment, amusement or advantage' for an audience. Getting to know and enjoy animal interactions are "advantages". Many people "entertain" simply by seeing animals in person.
HR5999 has a list of organizations exempt from the bill. Exemptions include the Association of Zoos and Aquariums, the World Association of Zoos and Aquariums, and the World Federation of Animal Sanctuaries.
Animal sanctuaries that engage in trade, including photographic opportunities, or that breed exotic or wild animals are not included in the exemption list. Educational animal awareness programs are usually conducted by people who do not associate themselves with these organizations nor are they included in the exemption list.
The list of wild or exotic animals includes, but is not limited to, non-domestic canines, non-domestic felines, crocodiles, turtles and monitor lizards. HR5999 will make it illegal to transport these animals to schools, conventions, festivals and more, even for educational purposes.
USARK is a nonprofit organization focused on science, education, conservation, and responsible private ownership and trade of reptiles and amphibians. Click on here to read the newsletter and learn more about USARK and its opposition to the Exotic Animal Protection and Public Safety Act.