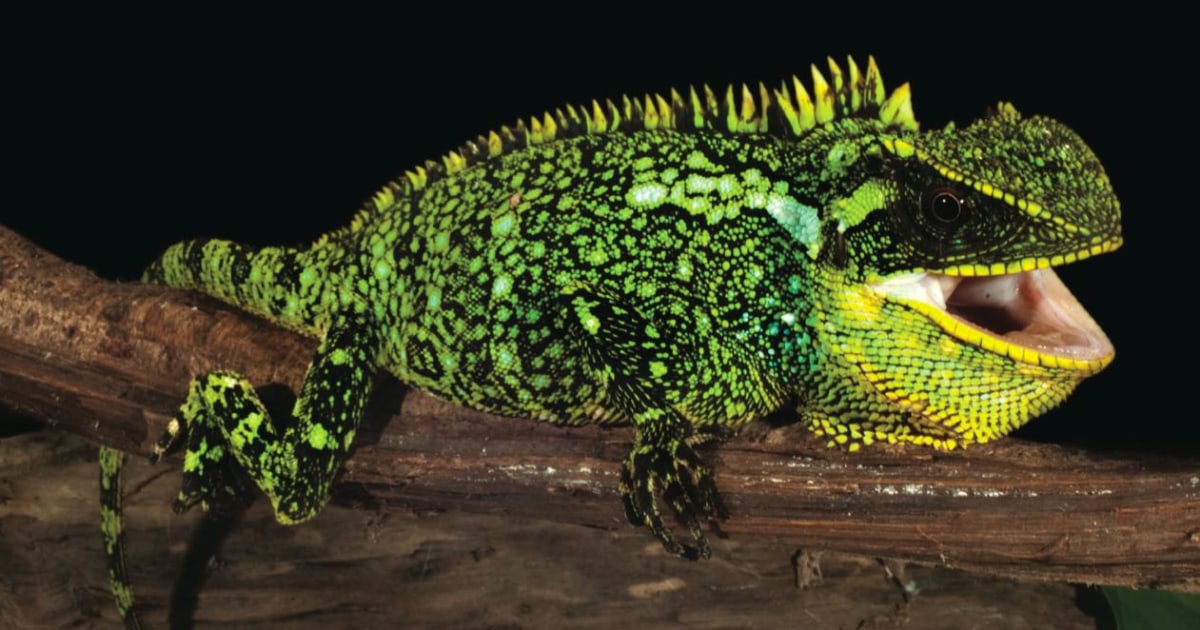 Tiny lizard species found in the Andes
Colorful, spiny and just inches long, three new species of lizards discovered in the Andes might be the cutest dragon replacements on Earth.
Wood lizards are often depicted as miniature dragons due to their penetrating eyes, richly patterned skin, and rows of spike-like scales. Until now, only 12 species of the genus Enyalioides were known, and five of them have been discovered in the last seven years alone.
The three new species have been found in the cloud forests of Peru and Ecuador, an international research team reported Monday in the ZooKeys Diary. These high-altitude rainforests are permanently shrouded in fog and mist, creating an otherworldly environment teeming with biological diversity. [In Photos: Life Up in the Clouds]
The team, led by Omar Torres-Carvajal of the Museo de Zoología QCAZ in Ecuador, also unearthed the other five species of wood lizards recorded in recent years. "The diversity of these remarkable reptiles has been underestimated," Torres-Carvajal said. said in a press release.
Wood lizards are between 3 and 6 inches (7 to 15 centimeters) long, making them one of the largest lizards in the Amazon rainforest. The lizards' colors and patterns help them blend in with the environment, the researchers said.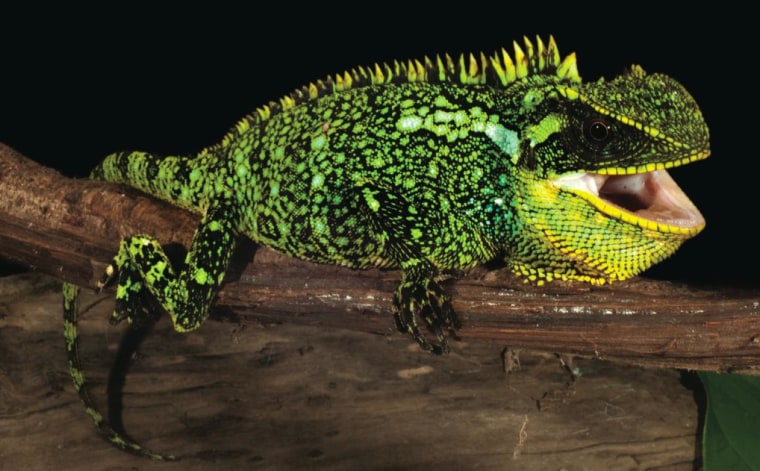 Each of the three new species differs from its relatives in body characteristics such as color, shape and size of scales, as well as their mitochondrial DNA, reports the study. The new species was named E. sophiarothschildae, after Sophia Rothschild, donor to the German BIOPAT program; E. anisolepis, which refers to the Greek term for "uneven scales"; and E. altotambo, after Alto Tambo, the Ecuadorian city where the bright green lizard was found.
—Becky Oskin, LiveScience
This is a condensed version of a LiveScience report. Read the full report. Follow Becky Oskin on Twitter. Follow LiveScience on Twitter, Facebook and Google+.