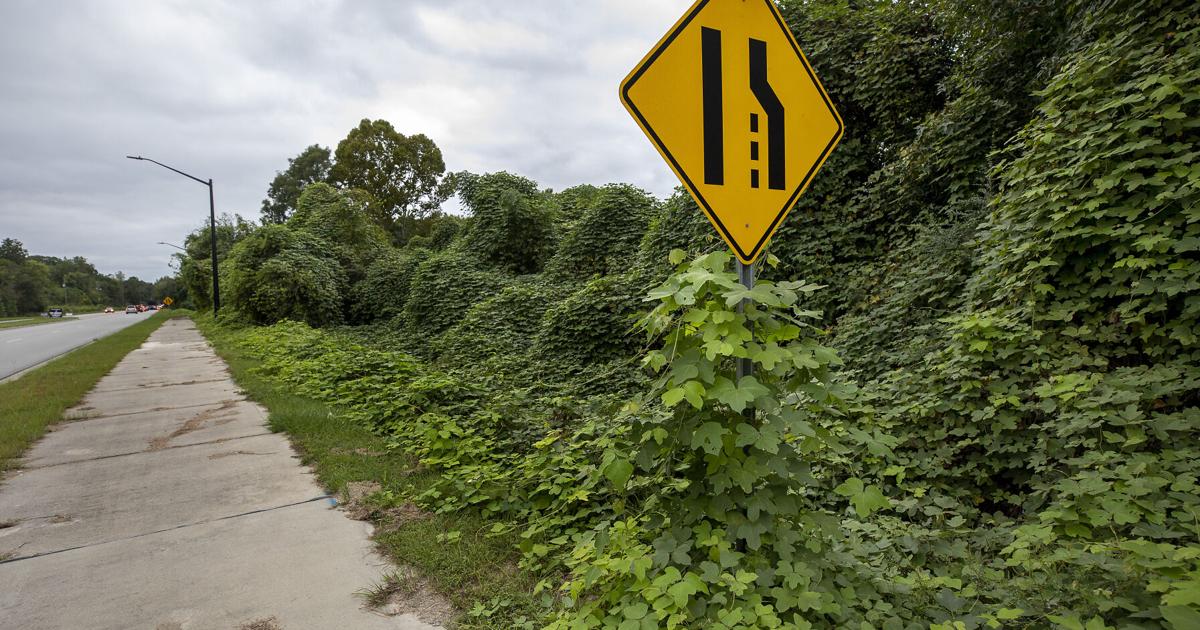 SC Invasive Species Control Is A Multi-Agency Matter That Comes Down To Money | News SC Climate and Environment
The countless invasive plant and animal species in South Carolina have left government agencies and biologists with a multi-million dollar question: Who is supposed to foot the bill?
Kudzu, wild boar, Asian longhorned beetles, and armadillos are among the major invaders to sprout or roam the state.
From a land management and ecological perspective, these invaders are everyone's problem, according to Dave Coyle, professor of forest health and invasive species at Clemson University.
This is because barriers can be broken by anything that crawls, crawls, flies or swims; they can easily cross country, state, and county borders while searching for acceptable habitats to put down roots.
Federal, state and local agencies are all limited in the time, staff and money they can devote. They sometimes join forces to control or eradicate species that do not belong to a certain area.
But budgets remain a key.
"It's often about the money," Coyle said. "How much damage is going to happen if you do nothing versus how much it's going to cost to do something."
Asian longhorned beetle eradication efforts in South Carolina are an example of a coordinated response between federal and state agencies. The groups have been determined to eradicate the bugs since they were detected in 2020 in the Stono Ferry neighborhood of Hollywood.
"And you can see the results," Coyle said, pointing to 139,000 trees surveyed in total.
But there likely won't be a coordinated federal response for a species like the invasive kudzu vine, which has been established in South Carolina for some time. That's because "there just aren't enough resources for everyone," Coyle said.
Asian longhorned beetle
Clemson and the United States Department of Agriculture have been working on the ground to control the ALB infestation in the Lowcountry for two years. Biologists don't know how these large black and white insects got to Palmetto State. But there is speculation that they came from China through the movement of firewood or solid wood packaging through the ports of Charleston and Savannah. It is possible that they also traveled by rail.
These insects love wood and have been known to burrow inside trees, such as maples and elms. Once large enough, the beetles tunnel out of the tree. Their exit holes can cause trees to die, snap and collapse.
More than 6,400 infested trees have been detected in the Lowcountry and 3,822 have been removed since 2020. Agencies have also taken the initiative to cut down 2,688 trees considered to be at risk of infestation, according to a community update from the September 2 from Clemson.
Federal authorities have also decreed a quarantine in about 72 square miles of Charleston and Dorchester counties. This prohibits people from moving certain wooden objects without special permission.
Coyle said there was little opposition to these regulatory measures.
"Maybe it's just that people really appreciate the environment and they can see there's a little sacrifice to save something bigger in the back," he said. .
Wild boar
Pigs have been here as long as Europeans have lived in North America. But the problem started when free-roaming domestic pigs weren't recaptured, eventually developing feral populations, said Cory Heaton, a professor at Clemson Cooperative Extension and a state wildlife specialist.
This created a "hodgepodge" of wild boars in the wild, he said. They are now located in every county in the state.
The USDA said wild pigs can alter water quality, alter plant composition, and decrease tree density in forests, but there's still a lot biologists don't know about them. This includes the extent of damage animals can cause to native wildlife and plant communities.
On top of that, Heaton said there was no clear answer as to who is responsible for controlling feral hogs, which are known to hold neighborhoods hostage, rooting yards and tearing up paths.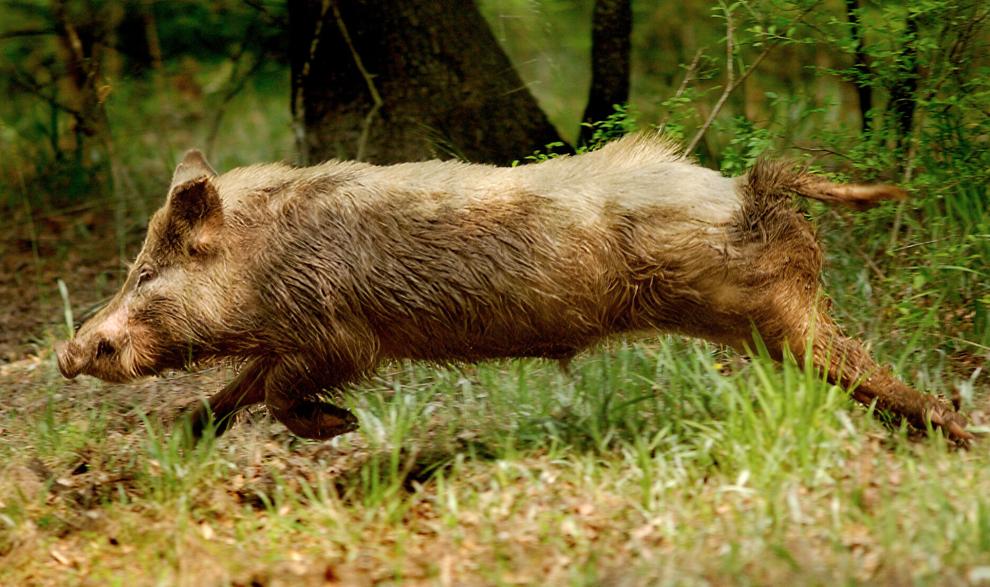 "Currently it's basically the landowner themselves to take care of that," Heaton said.
The state invested $750,000 in this year's budget for feral hog eradication efforts. Heaton said the USDA is using a pilot program in Hampton, Jasper and Newberry counties to determine if feral hog populations can be effectively suppressed or reduced.
"My guess is if all goes well and lawmakers stay on board, it would be funded at the state level versus a few county levels," Heaton said.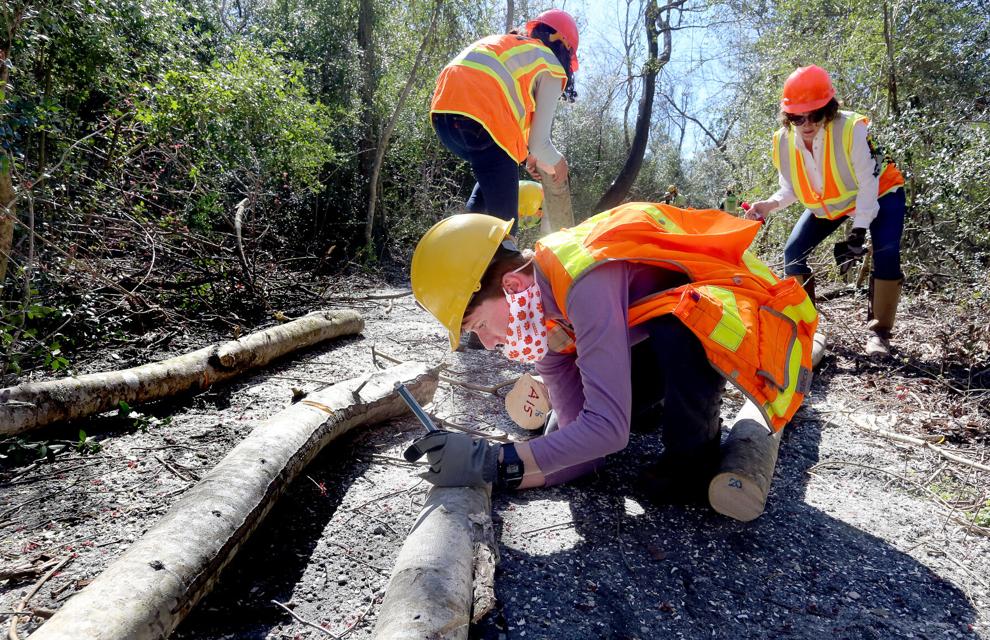 tegu lizard
The state enacted a ban on Argentine black and white tegus in 2021 after about 11 sightings were confirmed since the previous year.
The species is popular in the pet trade and has basically fallen into the South Carolina ecosystem, according to state herpetologist Andrew Grosse. They can weigh over 10 pounds and grow up to 4 feet long. Collectors flock to them because of their size, intelligence, and docile nature.
Worryingly, ground-dwelling lizards are ready to eat just about anything. Carcass tests have confirmed that they recover native plants and animals here, including toads, insects and muscadines.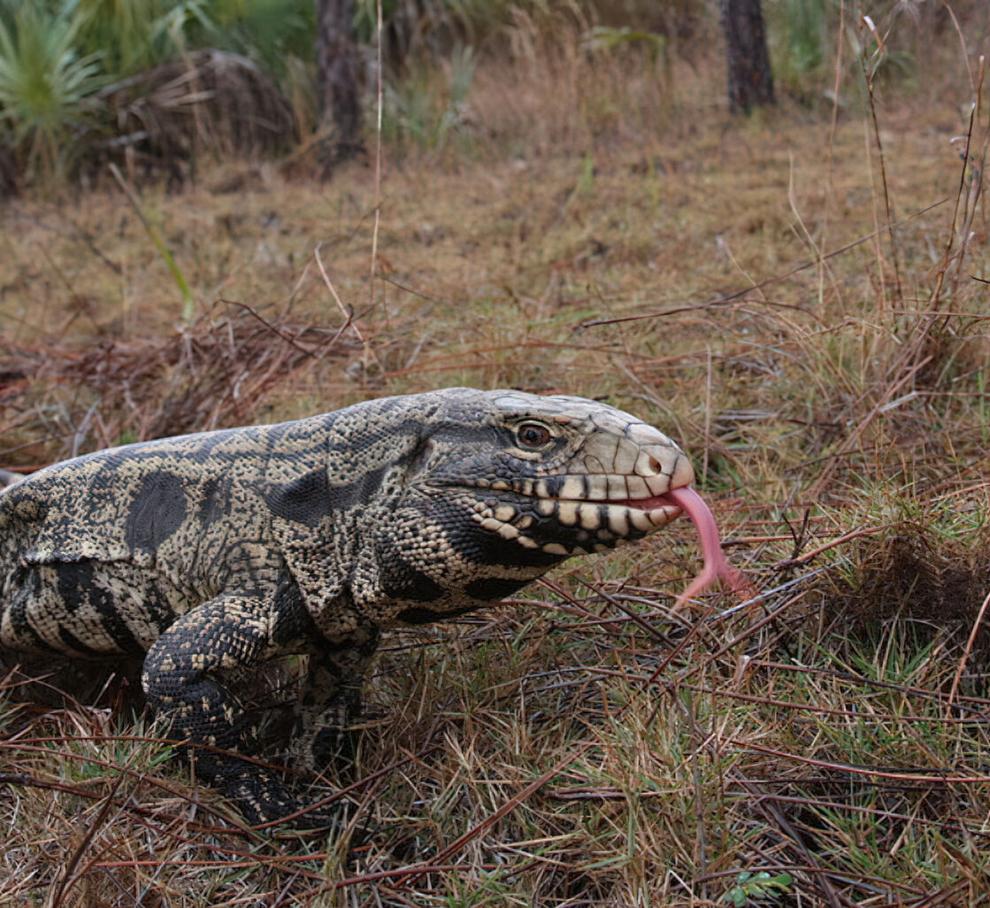 The good news is that biologists don't believe animals roam freely in Palmetto State. A current law aims to ensure that this does not change.
It is now illegal to own, buy, sell, or trade an unregistered tegu in the state. Violators could be fined up to $2,500 and one year in jail.
"I think that (the lizard) will always be a concern as long as we have a pet business," Heaton said. "Now we can put preventive measures in place for the legal pet trade, but that doesn't seem to stop the illegal pet trade."
Armadillo
These mammals migrated here from the southwest and are known for their pig-like snouts and the scale-like material on their heads, bodies, and tails.
The main issue people have with them is their ability to damage turf when searching for bugs and other insects in the ground, MNR said. They are also known to carry certain zoonotic diseases that can spread to humans, such as leprosy.
"If it became a problem, I think we could see a shift in funding and having professionals who were trying to eradicate it," Heaton said. "But currently, I don't see the armadillo getting that much attention."
Armadillos have inhabited the Coastal Plains longer than other areas of the state. Their range now extends to the Savannah River region.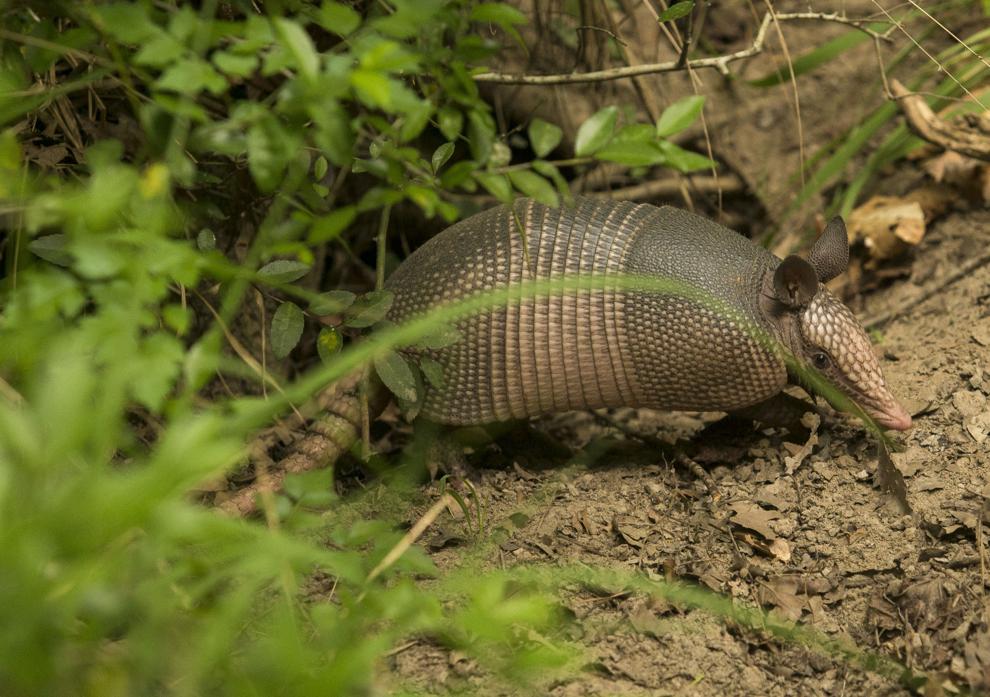 "As we become more tropical in our climate, it's better suited for species like that," Heaton said. "And we see these populations reacting."
There are no regulations in place to protect armadillos since they are not game. The species can be harvested, trapped and basically managed.
The DNR said there is no closed season for armadillos on private land statewide with a valid hunting license. Night hunting is permitted from the last day of February to July 1 with prior notification to the agency.
Kudzu
There simply aren't enough resources to eradicate species like the kudzu vine.
The twining plant was considered a garden novelty when it was introduced to the United States in the 19th century from Asia. The government has even promoted it as a way to stabilize soil and erosion.
But the vine quickly spun out of control once people stopped tending to it. His extremely rapid growth habits didn't help.
Kudzu can now be seen along roads like Interstate 26 and wrapping around trees and train tracks. It is known to create a blanket on the earth and smother anything below, according to Coyle.
"They say it grows a foot a day, and that's no surprise," he said.
Whenever kudzu is present, there is little plant diversity around. There is help out there, though.
For example, kudzu bugs feed on the plant. And cutting the vines, mowing the area or using herbicides at the roots of the plant can help with management.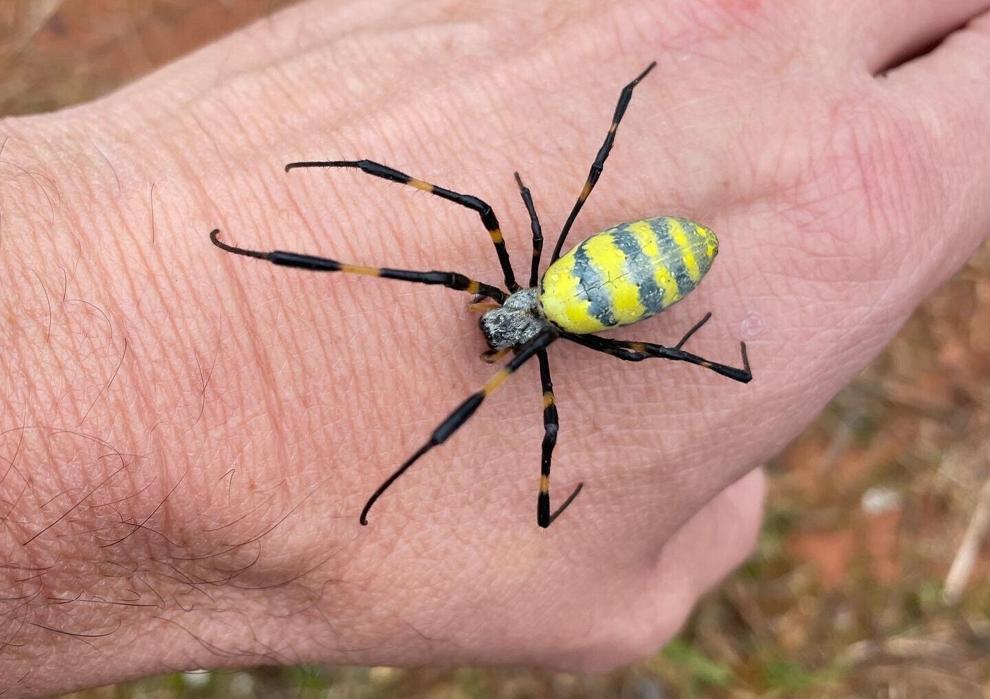 Can SC manage another invasive species?
There is no simple answer to this question. Coyle said it would depend on how fast the species is moving and if there is a chance of eradicating it. The size of the population at detection is also important to consider. A small population in someone's yard would be more manageable than a species that has already spread over 5 acres when found.
"All of those things really factor into your chances of beating this thing," Coyle said.