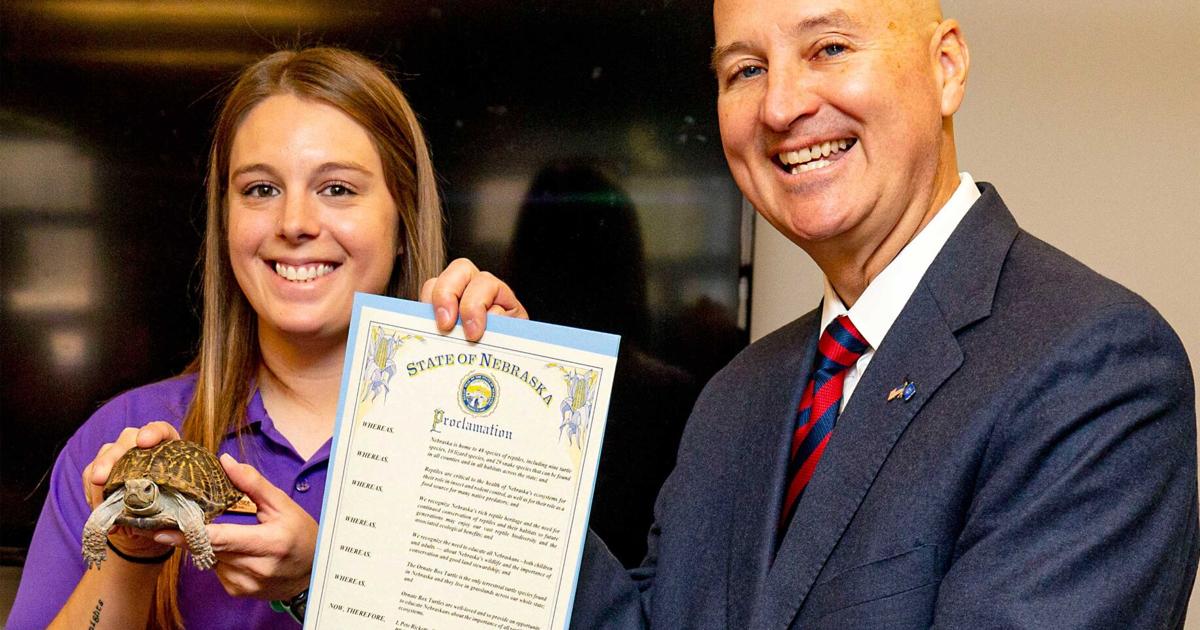 Ornate Box Turtle Declared Nebraska State Reptile | New
GRETNA, NEB. – Today (October 28, 2022), Governor Pete Ricketts proclaimed the ornate box turtle the official state reptile of Nebraska in a ceremony hosted by the Nebraska Game and Parks Commission (NGPC) at the Schramm Education Center . NGPC Wildlife Specialist Monica Macoubrie led a live turtle exploration activity for students following the governor's proclamation.
"Nebraskans take pride in caring for the natural world, including our wildlife and their habitats," Governor Ricketts said. "Ornate box turtles are especially popular here in the good life. Thanks to Nebraska Game and Parks for educating the next generation about our state's rich biodiversity. I am thrilled to designate the Ornate Box Turtle as the official state reptile of Nebraska!