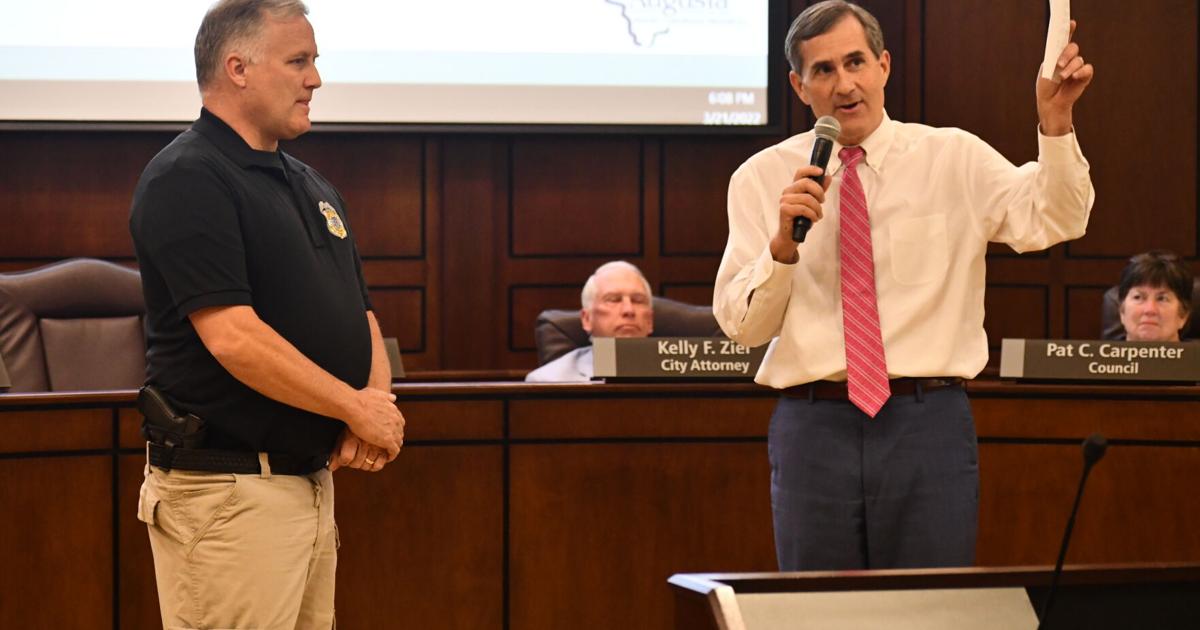 North Augusta Animal Control Officer Retires After 27 Years | New
The man who helped fight off seven cows off East Martintown (including 'angry mama'), captured a runaway emu and helped end $5 photo ops with a Baboon left after 27 years with the North Augusta Department of Public Safety.
Animal Control Officer Michael Strauss retired from NADPS on March 24 to assume the role of chief of operations at the American Legion's South Carolina headquarters in Columbia. He starts there full time after Memorial Day.
Strauss left the military in 1994, and "the fucking Yankee" found his way from upstate New York to North Augusta the following year.
Strauss started with the department, filling in nights and weekends as an on-call animal control officer to help give the then-officer some breathing space.
He then got involved in training one animal control officer after another. It wasn't the most rewarding kind of police work then, he said, and there was a lot of turnover. Strauss ended this pattern when he took on the role in 1997 and remained with it for 25 years.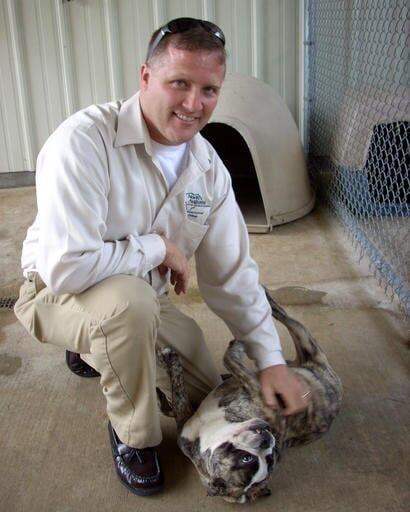 "He did a lot of things that people didn't understand or didn't know about," NADPS chief John Thomas said.
Thomas said Strauss was knowledgeable about animal control and helped organize and improve the town's shelter. "The numbers showed us that Mike was doing a great job trying to adopt dogs."
Strauss had begun his role by researching animal control laws and the fee schedule. At the time, there was no database to track repeat offenders — and therefore no way to keep tabs on the fees owed to the city by those repeat offenders, he said.
He also worked to improve the animal shelter, making it more dog and people friendly, including noise reduction. Dogs experience stress with excessive noise, Strauss said, and solving that problem meant the shelter could keep the dogs longer and give them a better chance at a new home.
Not that it's always dogs.
"We had some really unusual things," Strauss said.
A cattle truck had an accident in East Martintown once in the early 2000s. Its doors opened and pulled out seven or eight cows. It took a few days before officers could round them all up, he said.
Another time it was an emu. "And they're bigger than me!" And they can run faster than us," Strauss said. Eventually he caught the bird with a lariat and in the process learned the emu's stress system – you have to cover their eyes to calm them down.
Yet another time it was someone's pet baboon and an improvised photo booth with it.
"A lot of people, sometimes they have these pets and they have no idea what their abilities are, they haven't really thought about it," he said. "I mean, a baboon, they're kinda cute as a baby but they grow up and they can grab your hair and probably have no problem pulling it out by the root in a big chunk."
"He's helped us in so many ways, just by being in the right place at the right time," said Chef Thomas.
On a table in Thomas' office is a book containing over a century of history on the North Augusta Department of Public Safety.
Its main author? Michael Strauss.
Strauss compiled photographs brought in by residents during the city's centenary celebration in 2006, then spent four years researching those who could help him identify the people who were there.
He also spent hours of his time going through the minutes of council meetings from those early years of the turn of the century, uncovering all sorts of trivia.
"He would keep the scum on the Augusta side because he lived right there on the bridge," Strauss said of a former police chief who lived in the Highlander building (now moved to the side of his old site, which was in the middle of what is now Georgia Avenue). The scoundrels? "They were quickly sent back to Augusta," he said with a laugh.
Strauss also came across a few duels and a 1929 incident when a former police chief was fined for "drunken riding on a horse".
"Just to see the different cars and the different gun belts and the technology, how that's changed," Strauss said.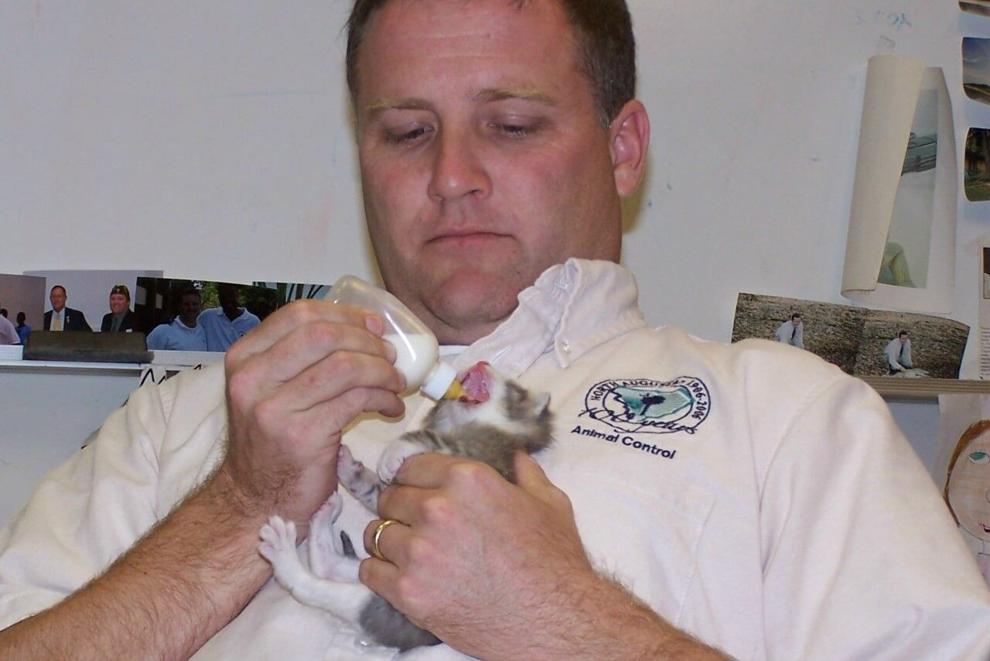 Now, "the fucking Yankee" (Strauss laughs, remembering the name he was given at the start), is heading for Columbia and the headquarters of the South Carolina American Legion.
North Augusta officially recognized Strauss just before his last day at NADPS when Mayor Briton Williams called the "man of the hour" at the March 23 council meeting, "Come on, sir!"
"We had the best man for the job – he cares about animals, he has a way with people and we have big shoes to fill. He will be missed," Williams said.
He then turned to Strauss: "You made a commitment to this city, you made a commitment to these citizens and you did so honourably.