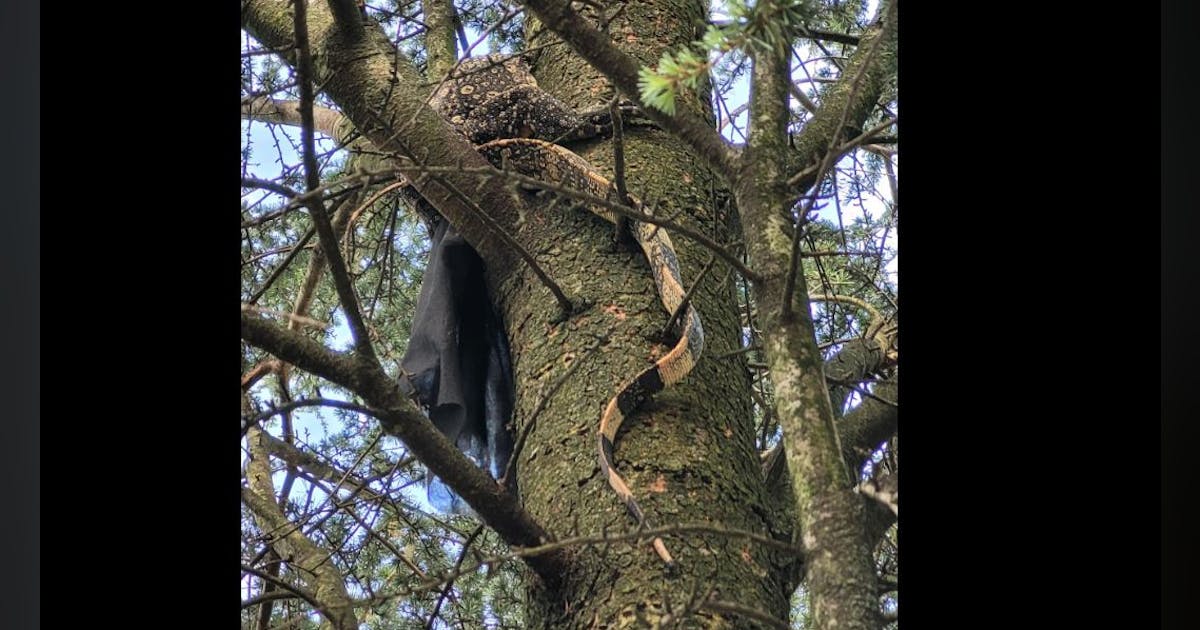 NJ FFs respond to animal in tree, but it wasn't a cat
A woman spotted a 4-foot "surprise" resting in a tree outside her home and called 911, according to New Jersey firefighters.
Then an unusual animal rescue ensued in Swedesboro on May 22, according to the Woolwich Fire Company.
Fire, police and animal control arrived to rescue a large, scaly reptile – a monitor lizard – that was sunbathing in the woman's tree, the department's Facebook post said.
"This is not your ordinary basic animal rescue mission."
An animal control officer is seen grabbing the creature as it tries to extricate itself from its grip before it eventually puts it in a kennel, according to a video shared on YouTube by NJ.com.
"The lizard was transported to the county facility for departure to a new home," the Woolwich Fire Company said.
Monitor lizards are shy "mostly carnivorous" creatures that prefer to keep their distance from people, according to the Singapore National Parks Board.
They are native to Africa, Asia, Australia and some Pacific islands, according to Encyclopedia Britannica.
The fire company did not specify where the lizard in the woman's tree came from in the Facebook post.
McClatchy News contacted them for more information.
Swedesboro is about 50 miles southwest of Trenton.
©2022 The Charlotte Observer. Visit charlotteobserver.com. Distributed by Tribune Content Agency, LLC.