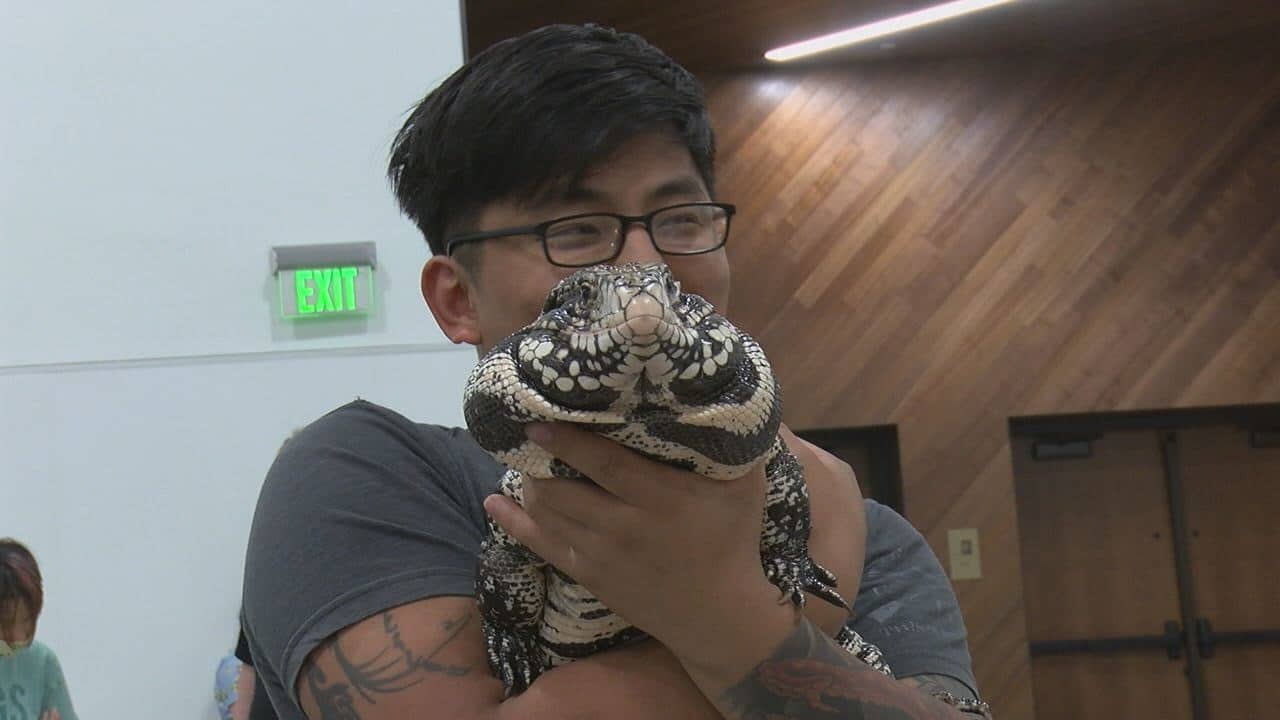 Kentucky Reptile Exposition returns – ABC 36 News
LEXINGTON, Ky. (WTVQ) – Some people like dogs, some people like cats, and still others like reptiles as pets.
On Saturday, reptile fans gathered at the Central Bank Center in Lexington for the bi-monthly Kentucky Reptile Expo. Fans of exotic pets will be able to see not only reptiles, but also spiders, insects and amphibians.
Visitors were able to hold the animals, talk with experts, buy supplies for their exotic pets, and even bring one home.
"It was amazing, I held a snake for the first time, which was kind of exciting and kinda scary at the same time. But it was cool to get over that fear. Everyone was so kind, that was such a wonderful experience," said visitor Megan Reynolds.
Anton Brown, a Lexington resident and reptile fan who frequently attends the Kentucky Reptile Expo, made a new friend today.
"I'm having fun so far, I just caught this little lizard here, he's doing pretty well. I mean, I don't know if he's going to bite me or anything, but I'm just trying to get him used to me, bring him home and put him in a good crate," said Brown.
The event lasted from 10 a.m. to 4 p.m. The Kentucky Reptile Expo returns October 2 at the Central Bank Center.