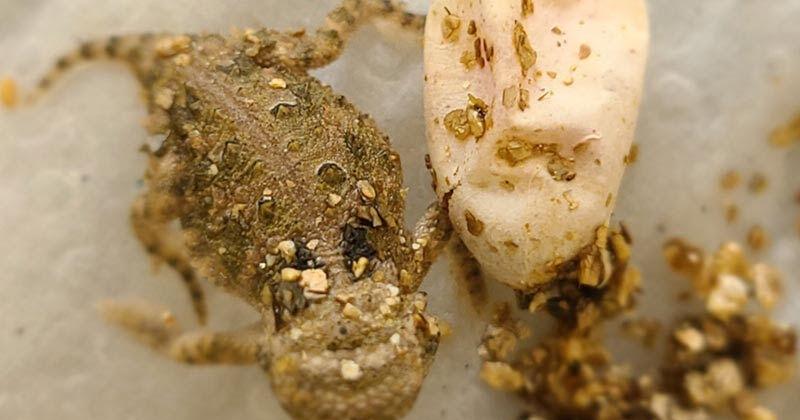 Caldwell Zoo Helps 'Iconic Texas Species' With New Horned Lizard Hatchlings | Local News
Caldwell Zoo announced on Saturday that a new brood of the famous Texas horned lizard has hatched at Caldwell Zoo.
The zoo has joined the efforts of Texas Parks and Wildlife in a managed breeding program to support the population of this endangered species in the wild. After months of diligent care by the zoo's reptile and amphibian experts, the hatchlings began hatching from their eggs on Monday, August 9.
"Obviously we're very excited about the hatchlings," said Yvonne Stainback, curator of birds and reptiles. "We have been involved in this important program for two years now. The contribution of our breeding pairs to the wild population of Texas horned lizards can make a real positive difference in the long-term survival of the species. I'm quite proud of my team. »
The Caldwell Zoo Texas Horned Lizard Breeding Center team will carefully monitor the hatchlings, providing each with ideal conditions and carefully selected nutrition. Over the next few weeks the little lizards will get bigger and once they are strong enough they will be taken to a protected area and released into the wild.
William Garvin, reptile expert at Caldwell Zoo shares his enthusiasm.
"They are truly an iconic species of Texas. They were once very widespread, but due to habitat loss their numbers in the wild have drastically decreased. They needed help and yes, we are very happy to to be apart to bring these little guys back.
Texas horned lizards were once common from the south-central United States to northern Mexico, through much of Texas, Oklahoma, Kansas, and New Mexico. Texas Parks and Wildlife started this program as part of a targeted conservation effort to address severe population decline due to pesticide use and invasive fire ants destroying their primary food source, harvester ants. .
Caldwell Zoo, Fort Worth Zoo, Dallas Zoo and San Antonio Zoo are all working together to raise and release hatchlings in two Texas protected areas. Newborn release dates and locations will be set and coordinated by Texas Parks and Wildlife. The wild population is monitored to track population growth and the success of the reintroduction program.