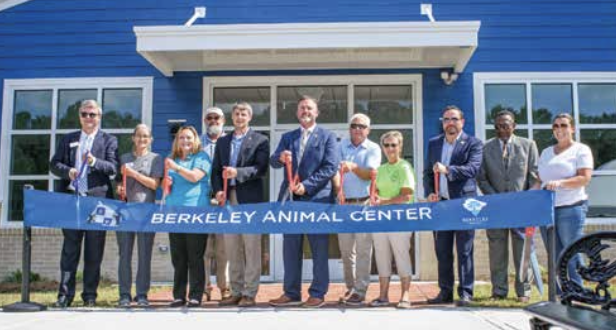 Berkeley Animal Center is upping its game!
FRIENDS OF BERKELEY ANIMAL CENTER
Berkeley Animal Center receives its operating funds from the county and grant funds from PetSmart Charities. Fortunately, there is also a non-profit arm, Friends of Berkeley Animal Center, which has worked hard to raise funds to purchase needed items for the shelter.
Their tireless efforts and support through community events and fundraisers have been key to the shelter's ability to acquire items such as commercial washer/dryers, dishwashers, sterilization/surgical items. , stray cat room toys, dog enrichment products and more. .
The new facility still has a wish list and is looking for sponsors for the laundry room, kennels, animal kitchen and play areas. Sponsorships can range from $4,500 to $35,000 and can be given by individual donors, businesses or entire neighborhoods.
There is also an ongoing need to support routine care expenses for abused and abandoned animal cases.
"We get so many emaciated animals that are barely holding on and they
must receive urgent veterinary care to even have a chance of survival. We have built-in collar cases, burn victims, and the list goes on," said Tiffany Hoffman, events coordinator for the Berkeley Animal Center. "Our needs never diminish, so neither does our fundraising."
For more information on sponsorships, how to help with the medical fund
or other donations, please contact Heather McDowell: [email protected]