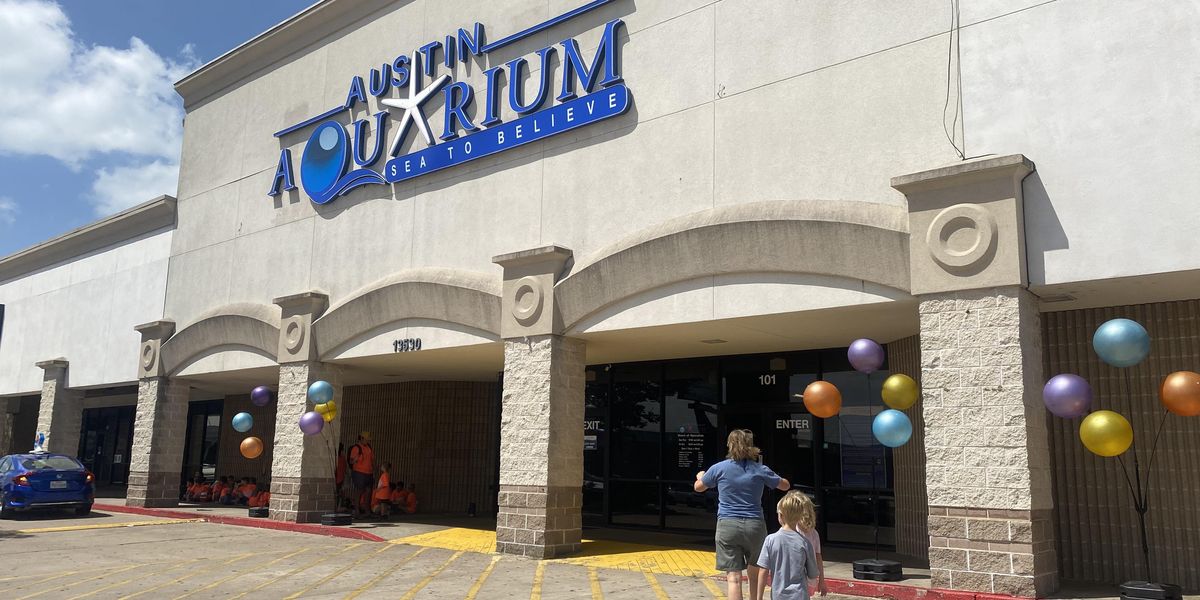 Austin Aquarium Slammed Over Animal Abuse, Trafficking Allegations
It smells strongly of animals and fish tanks throughout the Austin Aquarium as families fill the mall in North Austin, likely unaware of recent findings of inadequate care by the U.S. Department of Agriculture and allegations of abuse brought by People for the Ethical Treatment of Animals. .
---
The aquarium, located in a shopping mall off the US-183 freeway, is an exotic indoor zoo that has encouraged visitors to touch nearly all of its animals since it opened in 2013. It was designed and built by Ammon Covino, who was sentenced to a year and a day in prison for illegally shipping protected animals to another aquarium in Florida a week before Austin's grand opening. He was again arrested on federal warrant in Austin in 2015 and again in 2016.
The aquarium claims to have welcomed nearly half a million guests in 2021, and thousands of locals have expressed concern via social media about the company's practices over the past decade.
During a routine USDA check in March, the Austin Aquarium was cited for failing to provide adequate care when two otters needed veterinary attention. Additionally, PETA announced that it has filed requests with local, state and federal authorities to investigate allegations of violations of animal welfare, worker safety, wildlife laws and to revoke the the aquarium's federal license to exhibit regulated animals after sending an undercover employee to work at the facility for four months this year.
Guests were encouraged to put their hands in the stingray and shark tank. (Laura Figi/Austonia)
Austinia has contacted the Austin Aquarium to comment on PETA's claims on several occasions, but has not heard back. We visited the aquarium on Friday afternoon to investigate some of PETA's claims for ourselves.
Inside the establishment
As a bachelor with no children, I was definitely the odd one out as the Austin Aquarium was almost exclusively families with young children.
Immediately to the right of the entrance is the ring-tailed lemur encounter enclosure, where visitors are encouraged to enter with an attendant to pet the animals. Forest the lemur is in an isolated cage where he paces around limping with one of his hind legs.
An Austin Aquarium employee, who told Austinia she had worked there for three months, said Forest was "born that way." PETA says he was injured and never treated at the San Antonio Aquarium, which is run by the same owners.
Another employee seemed visibly hesitant to answer when asked where the animals came from, simply saying, "A lot of them are given away." When asked where they came from, the employee replied, "It's just donations, a lot of them, a lot of people are not in a position to deal with them."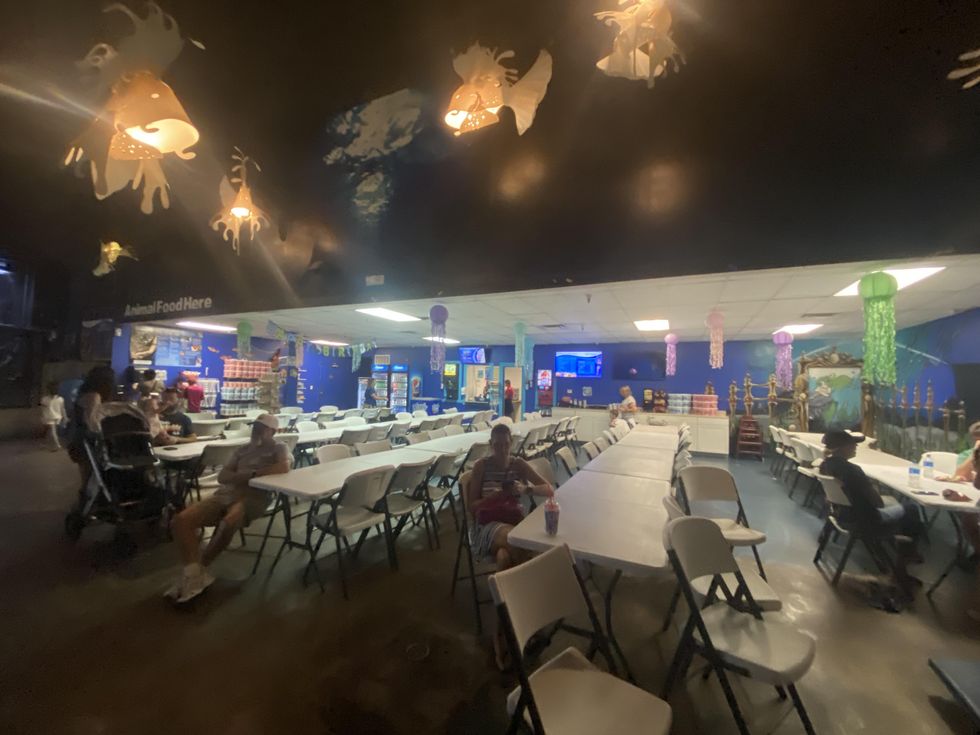 The otters are in an enclosure at the back of the aquarium, which opens into a large cafeteria, in front of dozens of exhibits asking visitors to "please touch" the animals, often unaccompanied. An employee said the otters, Scooter and Sadie, were 15 months old.
The aquarium also invites visitors to touch and feed its cold water fish, tropical fish, stingrays, parakeet aviary, caiman lizards, iguanas, sloths, turtles and parrots. Kangaroos and a capybara are also on display.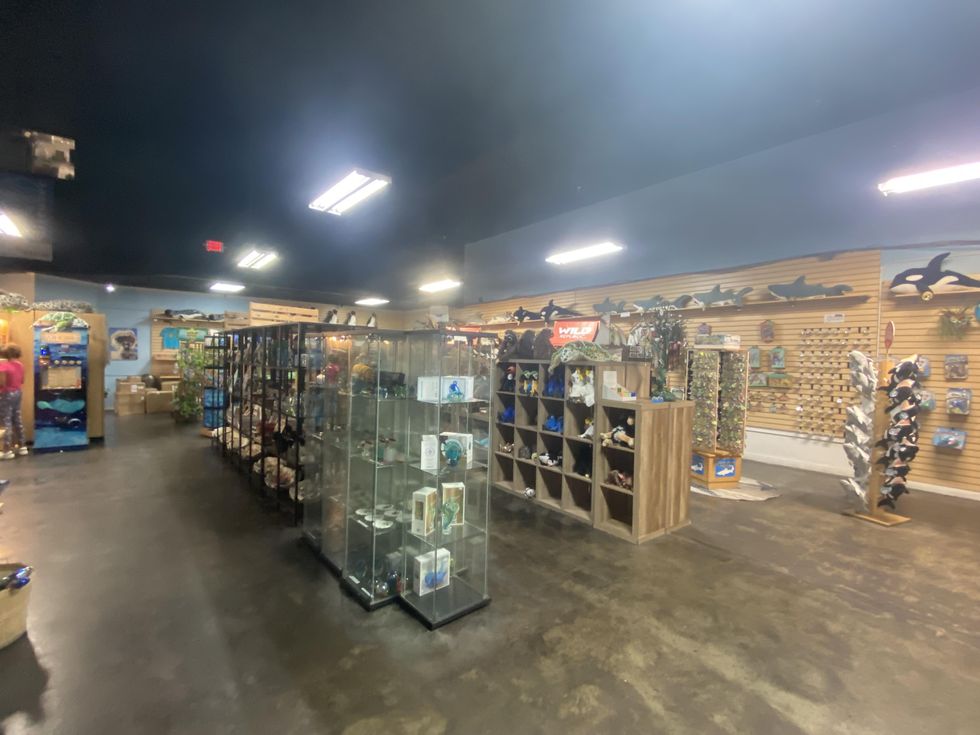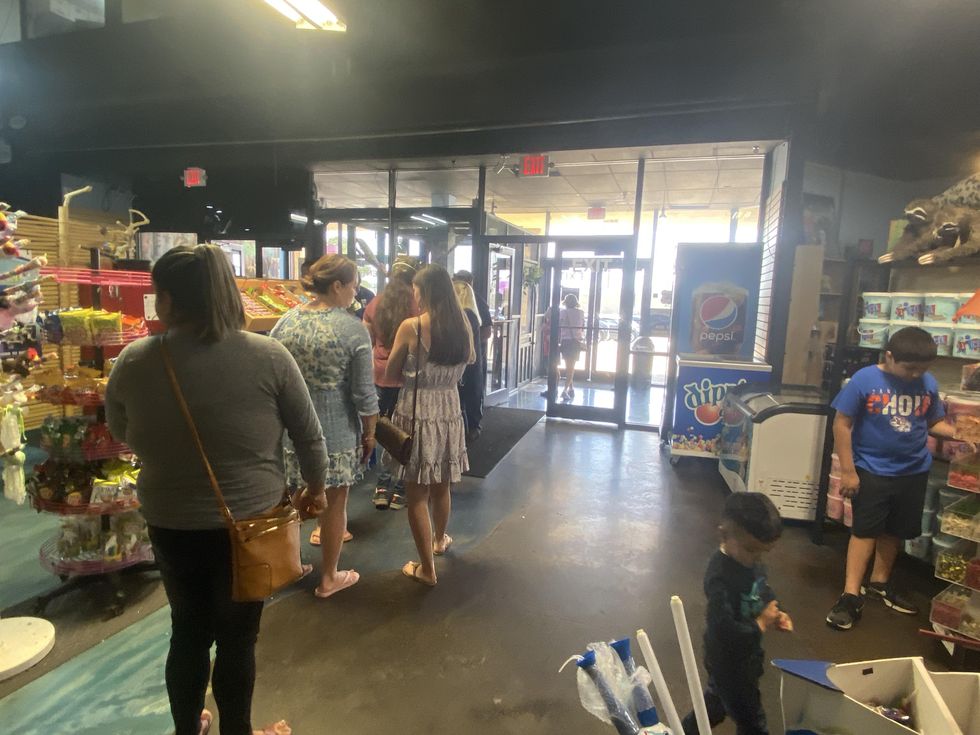 The attraction ends at the large gift shop, which is full of all the trinkets you'd expect and oil diffusers all around to mask the smell.
The allegations
During an April interview with Michelle Sinnott, PETA's associate director for captive animal law enforcement, she told Austonia that she has been following owner Ammon Covino since he pleaded guilty to trafficking. wildlife in 2013.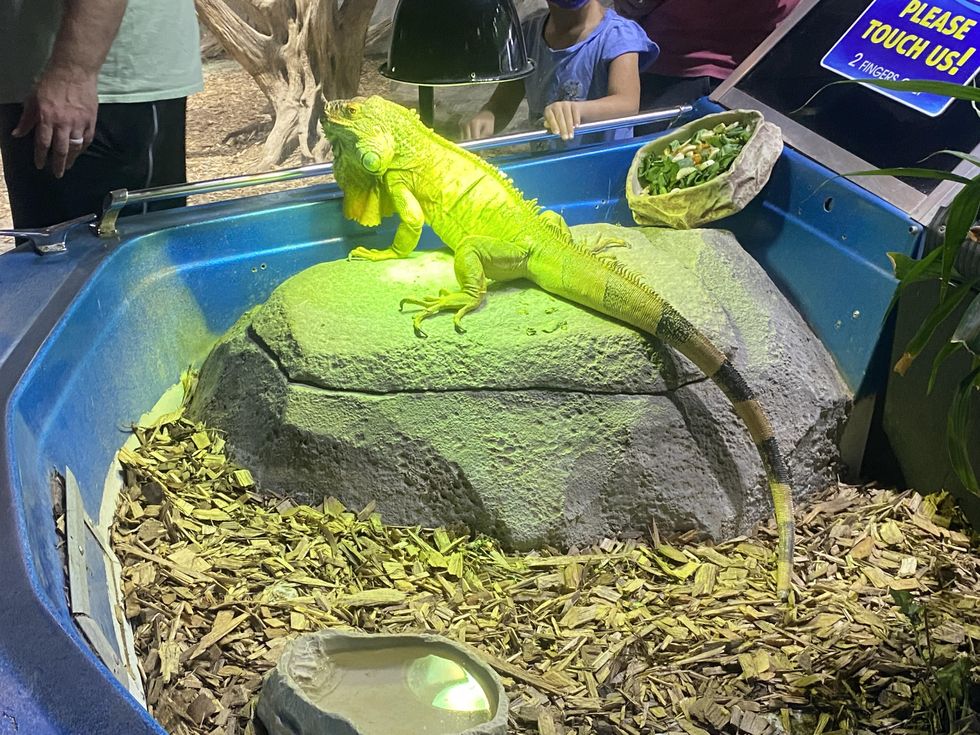 No one was watching this iguana, which was in the open air.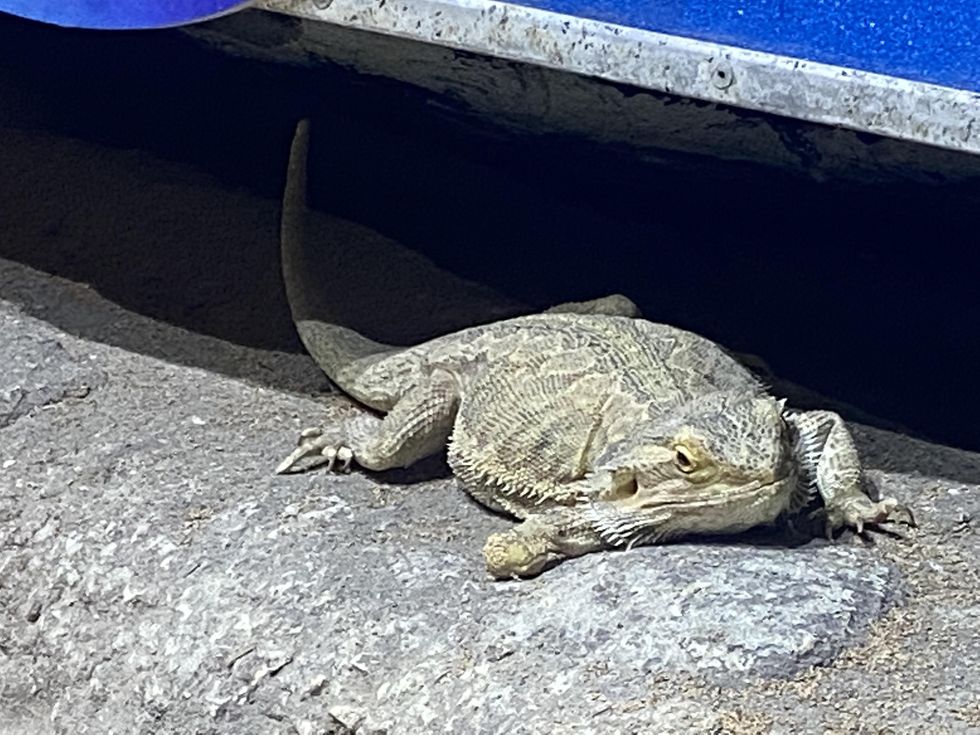 This lizard seemed to be missing a hand.
Austin Aquarium is one of several aquariums in a national chain run by Ammon and his brother, Vince Covino.
Sinnott also tracked the cases of the otters Scooter and Sadie, which the USDA said were showing signs of "severe" distress following too many encounters with the public, and Forest the lemur, which PETA said was in distress. suffers a leg injury at the San Antonio Aquarium. which has not been processed.
PETA said its investigator learned that 11 staff members had been bitten by animals, 12 visitors had been bitten by lemurs or kinkajous over a two-month period, and had seen numerous animals die while working in the establishment.
"Knowing that this is what federal investigators entered and observed at this facility is critical information for the public," Sinnott said. "PETA urges everyone to avoid the Austin Aquarium. Your ticket price is what keeps these facilities operating."
Public perception
Over the years, Reddit threads have revealed concerns to aquarium patrons, citing different instances they've seen for themselves where animals seemed unhappy.
Twenty-year-old visitor Fiona, who asked Austinia to keep her last name a secret, said she visited her younger cousin last year, spending $60 on tickets and tokens to feed the animals during his stay.
Fiona said she hasn't been back since because she felt the animals were in enclosures that were too small, they weren't supervised by attendants, the tanks were dirty and the place smelled "sewers".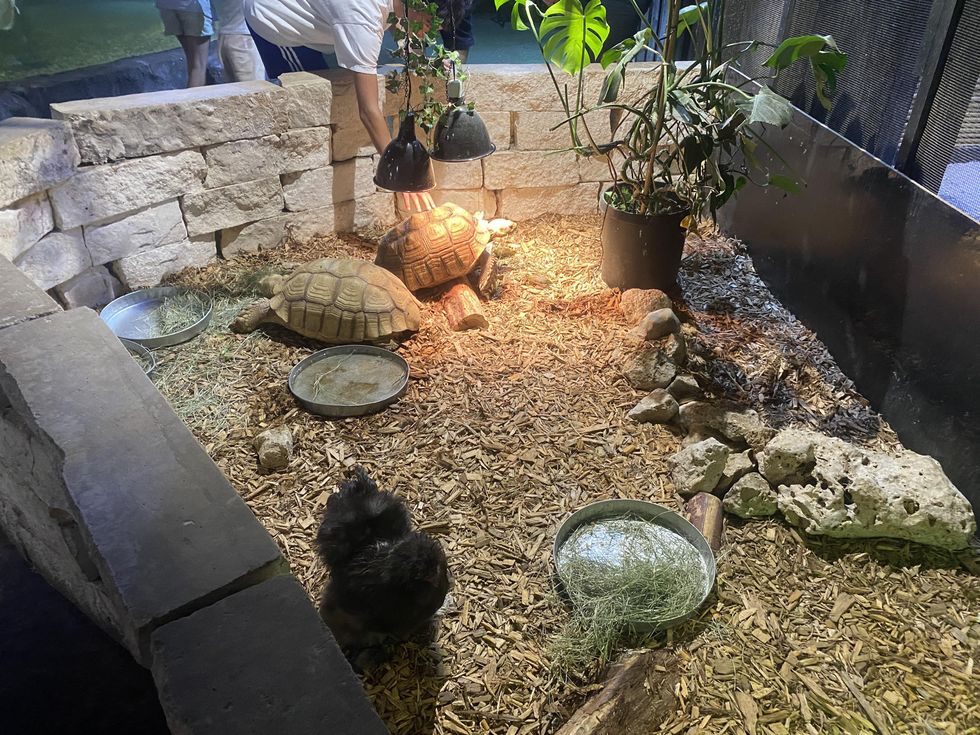 (Laura Figi/Austonia)
"A lot of the areas were contact and pet sections and some animals shouldn't be there – like the turtles in a very small open living space – and I was just like, the animals are obviously over-stimulated," said Fiona.
Fiona is passionate about wildlife, studied natural resource management at university for a while and said she encourages people upset about the treatment of animals to contact the Association of Zoos and Aquariums.
"I would love to know what I'm getting into," Fiona said. "I feel like a lot of adults don't really have the courage to explain to children that this is not an acceptable situation and that the animals are not happy here."