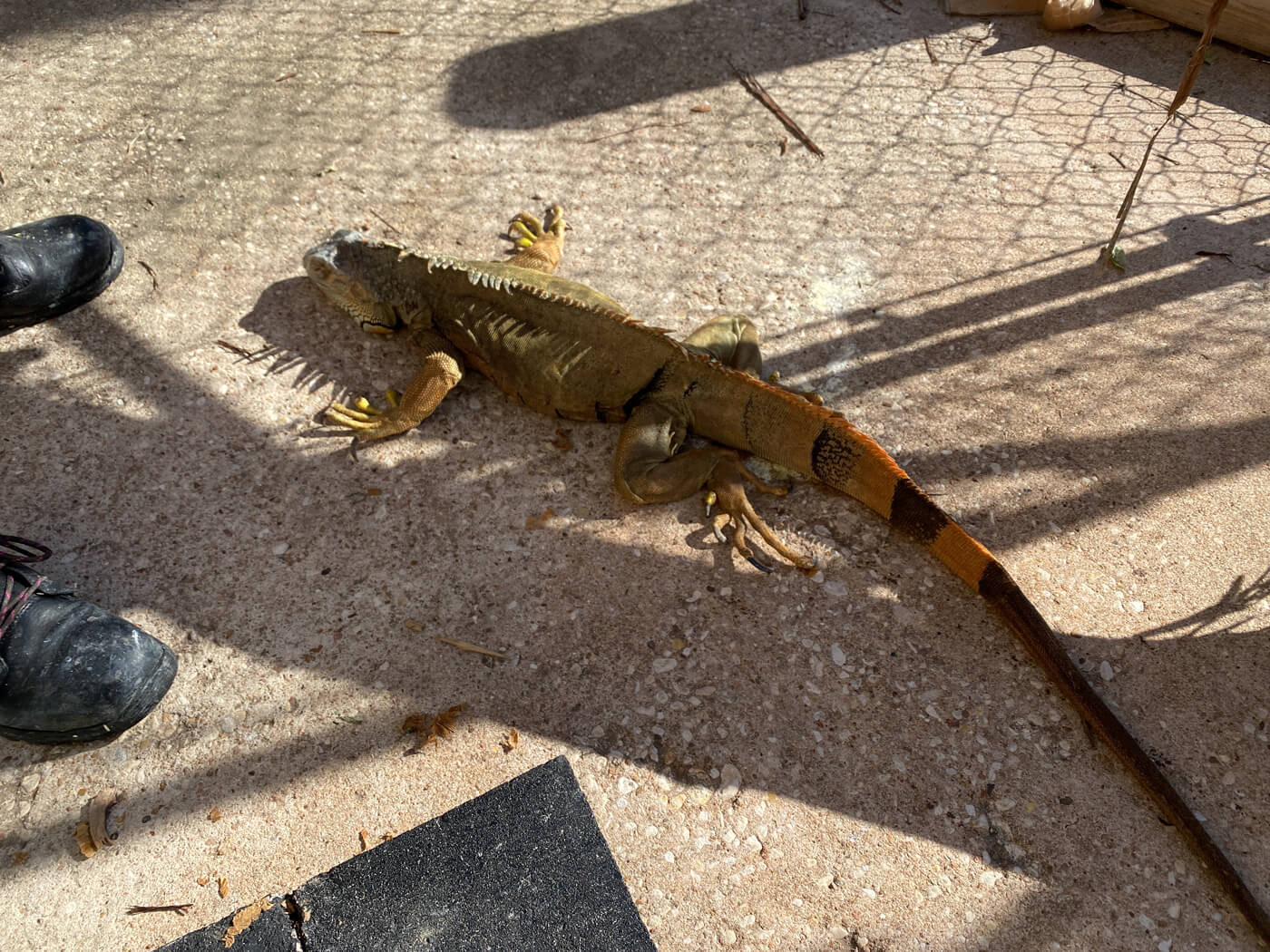 Animal suffering at the Austin Aquarium on display
Austin aquarium operator ran into legal trouble
Austin Aquarium is legally owned by Crysty Covino but openly run and operated by her husband, convicted wildlife trafficker Ammon Covino. Ammon's brother, Vince Covino, co-founded the facility with Ammon. The two brothers have been involved in opening a number of aquariums around the country over the past decade, many of which share similar sordid stories of animal welfare incidents and quotes from the USDA.
Since the first of Covino familyhundreds of animals died in the facilities or during transport, countless reports of negligence surfaced, and the two brothers faced legal issues.
The fact that Ammon's name does not appear on any of Austin Aquarium's official business documents is apparently a thinly veiled attempt to circumvent the law: Due to Ammon's prior conviction, he cannot hold a USDA license.
Ammon Covino was sentenced in federal court to more than a year in prison and two years probation after pleading guilty to conspiracy to commit illegal wildlife trafficking in 2013.
One of the conditions of his probation was that he was prohibited from participating in any activity involving the display, purchase or sale of fish or wildlife. In 2014, the USDA denied the Austin Aquarium a license due to Ammon's involvement and only issued a license to him when he was removed from records as a "directing member" – a decision of a superficial nature and not a reflection of his real involvement in the operations. He was returned to prison twice in 2016 after violating his parole, once for working at the Austin Aquarium.
Yet, according to Austin Aquarium staff, Ammon dictated the breeding practices there, created new exhibits and changed others. He brought 30 people to the facility for get-togethers one afternoon and, according to staff, was implicated in breaking rules on the minimum age of meet attendees, as well as delaying repairs of a faulty air conditioner. In addition to openly flouting the law by participating in the operations of this facility, he is also obviously involved in the management of two sister aquariums in the state, the San Antonio Aquarium and the Houston Interactive Aquarium.
The PETA investigator has learned that Vince Covino, whose own chain of sleazy zoos and aquariums, Sea Questracked up a long list of USDA citations on animal welfare issues and public safety concerns as well as state and local permit violations and fines – apparently sending animals to the Austin Aquarium.

One worker said staff tell the public the animals are from "USDA-regulated breeders," but admitted that "We get a lot of it from Ammon's brother's business. And they don't come to us in very good health," including a capybara that was very skinny, "looked awful" and had broken teeth.
A capybara named Coconut was kept in isolation, even though capybaras naturally live in large social groups on the banks of rivers in South America. The US Department of Agriculture has previously cited the facility for its failure to properly clean the Coconut Pool. (Photo taken by a public visitor in June 2022)
Previously, the USDA cited the Austin Aquarium for failing to establish adequate barriers between animals and visitors, failing to consult with an attending veterinarian regarding the cause of a health condition before treating it, failing to properly clean the pool inside the capybara enclosure and failing to maintain the enclosures in good condition.