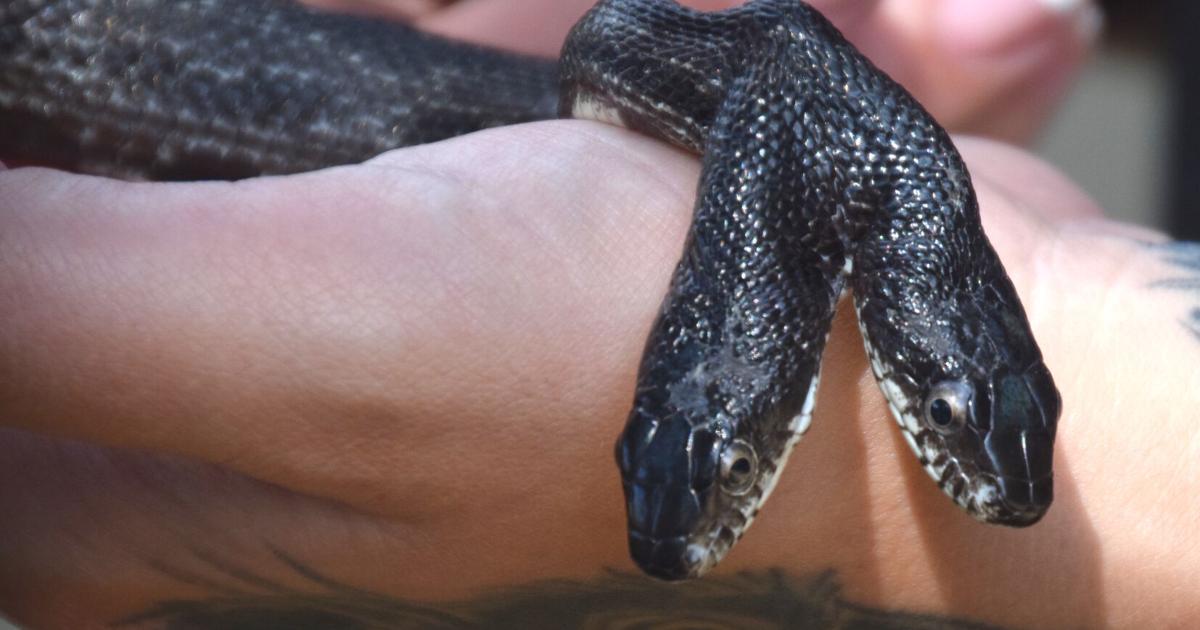 Aiken's snakin': Two-headed reptile thriving in captivity under the care of a local woman | Local News
Life can be tough for a two-headed snake, but Trick and Treat is thriving with the help of Aiken resident Jessica Sharp-Miner.
When Trick and Treat faces a challenge, she responds quickly.
Sharp-Miner recently used the pronouns them and them when talking about her experiences with her unusual pet.
The Trick and Treat condition is known as bicephaly.
"Essentially, they're like conjoined twins," she said. "At one point they tried to bite each other, and their heads locked, which in the wild would have killed them. I had to sit there carefully and dislodge one head from the other.
Molting, something that is generally common for other snakes, creates a problem for Trick and Treat.
"Snakes usually shed their skin in one complete piece," Sharp-Miner said. "But because of the way their heads are, they get stuck. I usually have to soak them in something wet and use a cotton swab to help. They tend to shed (the skin on and near their head) into small pieces.
In addition to Trick and Treat, who is a 4-year-old ratsnake, Sharp-Miner has 16 other reptiles.
They include an 8-foot-long boa constrictor, turtles, and a Sudan plated lizard.
"They were actually found in someone's garden," Sharp-Miner of Trick and Treat said. "It was somewhere in South Carolina. I don't remember exactly where, honestly. They were probably a few weeks old at most.
Sharp-Miner received a phone call and agreed to give Trick and Treat a home.
"Because there are two heads with two separate brains, they wouldn't have survived long in the wild because they couldn't really communicate properly," she said. "And because of the difficulty they had in communicating, it was assumed that they would not be able to hunt properly."
Although Trick and Treat no longer had to forage for food or avoid predators, there were difficulties in early captivity.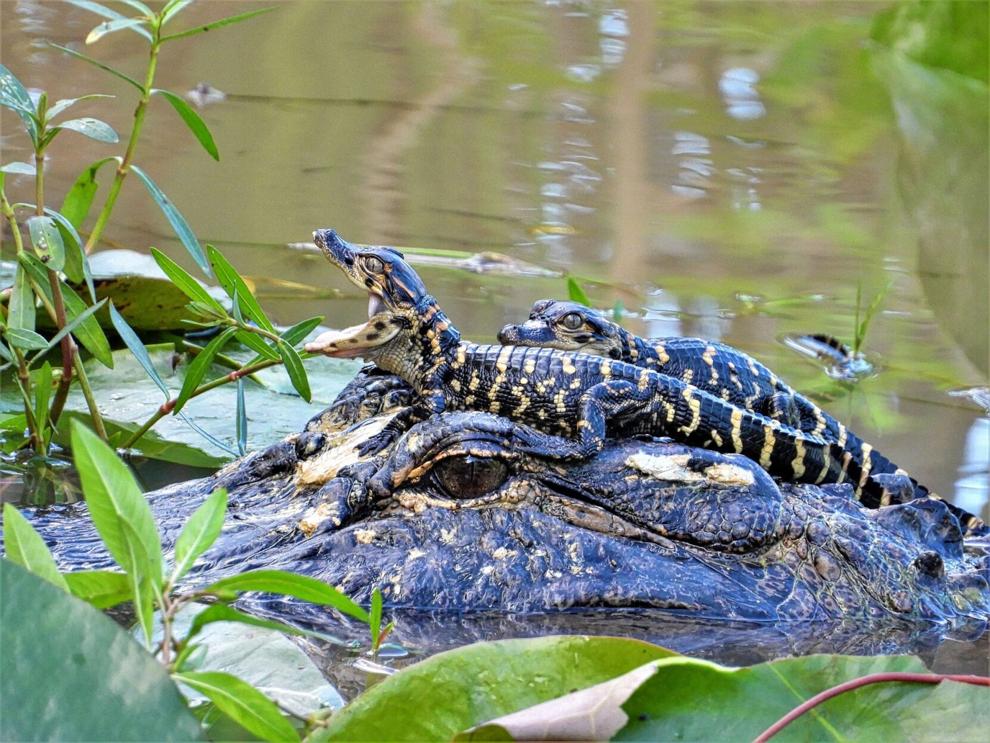 "They were going different directions and then they got stuck" while trying to get around an obstacle from different sides at the same time, Sharp-Miner said.
"But they grew and adapted," she continued, "and now they go really well together. They got pretty good at figuring out how to save.
Sharp-Miner, who was recently hired as an educator at USC Aiken's Ruth Patrick Science Education Center, refers to the snake's left head as Trick and its right head as Treat.
"The cunning is dominant," she said. "So when they want to move, Trick often puts his head on Treat and they move as a unit, which is really cute."
Sharp-Miner feeds frozen Trick and Treat mice that have been thawed.
"Both heads can eat," she said. "When they were little, I fed each head. I fed one and waited, then fed the other. But now that they're older, they've become quite shy about eating. So now I put two mice in their tank and left them alone, and they got it.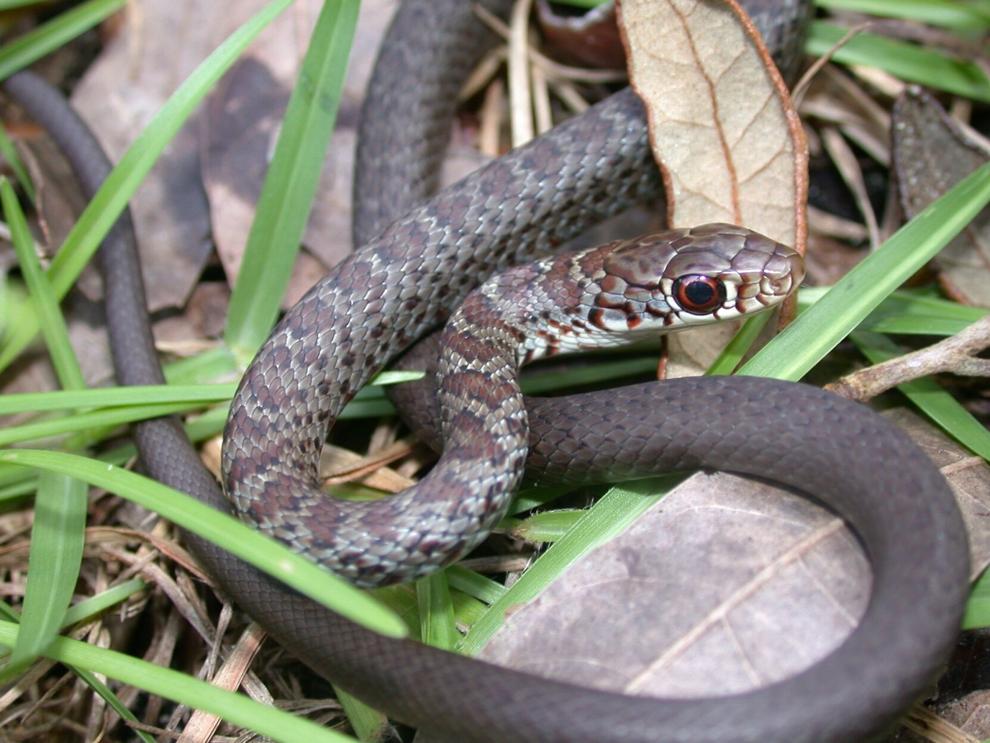 According to a story on nationalgeographic.com.
According to several sources, only one in 100,000 snakes born in the wild has two heads.
From its head to the tip of its tail, Trick and Treat is "just over" 2 feet long, Sharp-Miner said.
"They're cool," she added.
And they "can also be a little fiery," Sharp-Miner revealed. "If they don't want to get caught, they'll give me a little whistle, but they're doing pretty well."