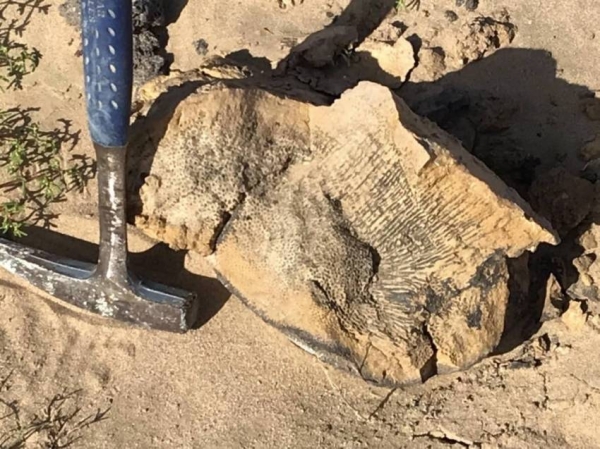 80 million year old aquatic reptile fossils found in western Saudi Arabia
Saudi Gazette report
JEDDAH – Fossils of a huge sea lizard dating back more than 80 million years have been discovered during excavation work by the Red Sea Development Company on the west coast of Saudi Arabia.
The company said it was working in partnership with the Saudi Geological Survey on a project believed to be one of the Kingdom's largest surveys of the Red Sea coast in the past ten days.
The spirit of adventure, according to John Pagano, CEO of the Red Sea Development Company, has always been associated with the essence of discovery.
Pagano further said that the location already has the first underwater archaeological excavation site in Saudi Arabia. He explained that the discovery indicated that life existed in the area millions of years ago.
Pagano went on to explain that the cooperation with the Saudi Geological Survey was an extension of his company's unwavering commitment, as a real estate development company, to finding and safeguarding existing natural treasures, as well as presenting them to the world. public in the most appropriate form. way.
He mentioned Saudi Arabia's growing interest in paleontology, anticipating that these latest discoveries would provide another incentive to encourage work on the discovery of ancient relics buried along the coast.
The Red Sea Development Company will continue to cooperate with the authority to identify sites of special geological significance, which will enhance the tourism experiences offered by the sustainable Red Sea destination by learning about the rich natural history of the Arabian Peninsula.